Stretched primed white blank canvas with floating frame for artists.
Canvas type: 12oz Cotton 590gsm.
Minimum Size: 20x20cm or 15x30cm
Maximum Size: 265x200cm
Floating frame dimensions:
55h x 35w x 45rh
Ready to hang in  3 easy steps:
Remove canvas from frame
Paint your art
Put back canvas into frame
The orientation of the hanging will be adjusted according to how you ordered the width and height, with the hanging being on the width side (please see diagram below)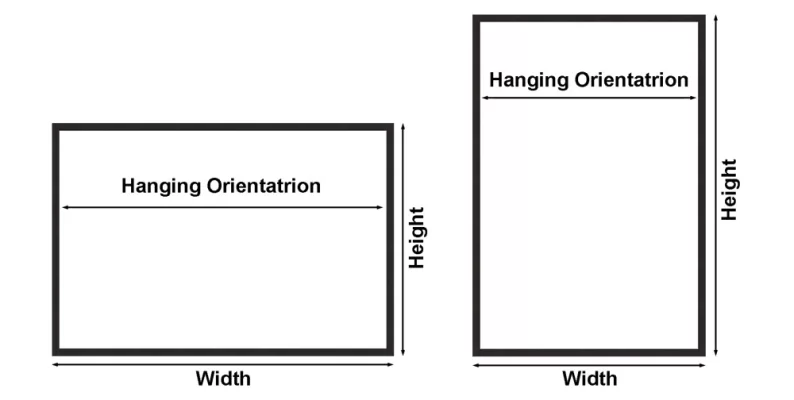 *If you'd like to have both horizontal and vertical hanging options for artworks like abstract pieces, please specify your request in the order notes during checkout. We will gladly include both options at no additional cost.
Frequently Asked Questions