Professional family photographs may not be as common as a few decades ago. But, many families still take the time to carry out a dedicated shoot and get dressed up for the miniature reunion. There's nothing like receiving a copy of the finalized images until you realize you're not sure how to hang them properly.
If you are looking for tips on framing professional family photos, you've come to the right place. Below, we'll go over some of the benefits of having a photo shoot and give you tips on framing these amazing images properly.
The Benefits of Having a Professional Family Photo Shoot
Professional family photos represent a small investment that will capture your most precious memories for years to come. Here are some of the main benefits of getting a professional shoot.
Ensure Great Shots
The most obvious and important part of getting a photoshoot done is that you'll ensure great pictures for your house. Whether it's an empty space in the dining room or the area above the television, you can now create the perfect images that remind your family of the importance of unity.
Preserve Memories in the Best Possible Way
The human memory fades over time, but professional photos that are printed on quality paper can last for generations to come. You'll be surprised at the memories that will come rushing back when you reminisce over these photos some time from now!
It's a Fun Family Activity!
Family photo shoots can be anything you want them to be, so why not transform them into a fun and entertaining activity for your family. Try out different outfits, play around with the locations, and layout snacks so your troops stay energetic through the whole session.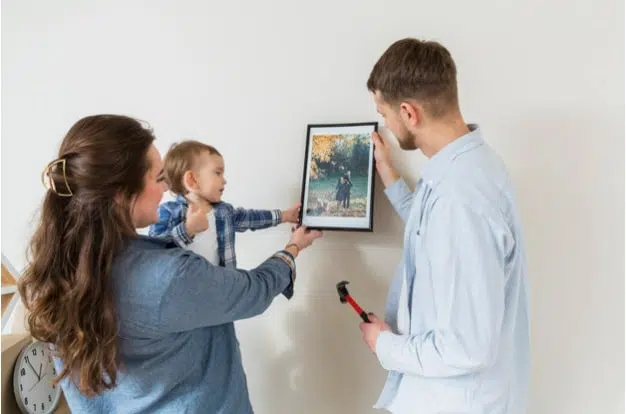 How to Frame Your Professional Family Photos
There's no denying that professional photographs are much nicer than your average digital picture. Here are some tips to help you frame your awesome family pictures.
Choose the Right Area
While the frame is important, the first step is to choose the wall where you want to hang the picture. This will give you an idea of the size, general colour, texture, and finish you can opt for. Plus, you should also pay attention to the way the colour of the wall affects your picture and frame choice.
Narrow Down the Photos
Chances are you have more than one favourite picture. In these cases, you should narrow down your options to a maximum of three so you are left with just a few choices. Once you start looking at frames, you should be able to discard one or two pictures that don't match your preferred choice.
Opt for Images with a Similar Palette
In some cases, you may have enough space to hang more than one picture. Creating a sequence is always a nice way to use various photographs at once. But, you have to make sure you choose images that have a similar palette.
Decide on a Frame Style
Frames come in a huge variety of sizes, tones, and textures. Choosing the best frame is largely a question of taste, so make sure you look at all your options and imagine what the picture would look like once mounted.
Mounting and Matboards
If your picture allows, choose mountings and matboards that compliment the image. This will depend on the use of white spaces in the actual photo and the frame, but you should also pay attention to the wall that will serve as a backdrop as well.
Hanging Options
There are several hanging options that you can choose from, which include wires, rings, sawtooth hangers, and anchor screws. Sawtooth hangers are ideal for lighter pieces, but if you have a large picture with a heavy frame, you may be better off with a stronger alternative.
Get Your Professional Family Pictures Framed Today!
Getting your professional family pictures framed is the best way to take advantage of your investment. Need assistance in finding a reliable framing company? Get in touch with us today and our mobile team will be glad to assist.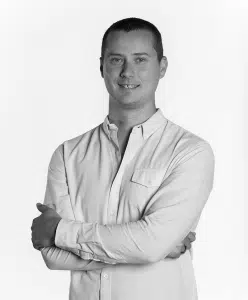 Author's Bio

Alex Morrison has worked with a range of businesses giving him an in depth understanding of many different industries including house cleaning, financial support and health care. As the owner of Integral Media, he is now utilising his knowledge and experience with his rapidly increasing client portfolio to help them achieve their business goals.